About me:
I have been a professional in the horse business in the Del Mar area for the last 22 years. Extending my services in the Real Estate world only made sense to me because both businesses have many similarities. You want happy customers who return to you or refer a friend to you because you provided them with a great service, be it in riding lessons or purchasing a horse. I keep in touch with all of my former clients and maintain positive relationships.

You might see me about town with my Bull Terrier, we like to frequent Starbucks and bagel shops.

please use this site at your leisure, and contact me with any questions.

I am a very easy going person who people feel comfortable to talk to. No pressure, I treat people the way I would like to be treated myself. We live in a world that has become somewhat distrustful and I would like to try to bring that back a bit.


My Personal Mission
As your professional real estate advisor, I focus on client satisfaction. My business is about service and I am not happy until you are happy. My time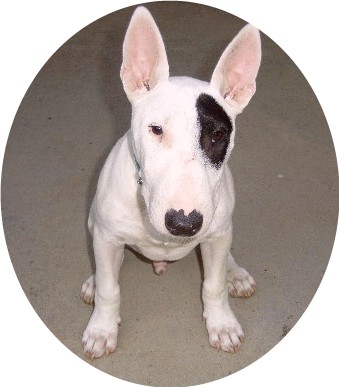 in the business have provided me the experience to assist you with nearly every real estate need. Whether it's finding you a home, finding the best loan, or helping you getting the most out of selling your home I am here to guide you. If there is anything you need, please let me know.
About My Services
I will listen to your needs and want to establish our goals and objectives. We work as a team to meet the goals and you will continually be in the loop during the entire process. In this fast paced market, I believe communication is key in meeting our goals and building our relationship.
Knowing that you are reading this right now, tells me that you are comfortable with the Internet and email and that means you will be able to take advantage of my 24 hour electronic assistant right here on my Website.
Please use my Website to provide you powerful features such as the access to the MLS through my MLS Wizard to help you narrow down the ideal home. Selling your home takes special care and attention in order to get the highest possible price and you can feel free to use my Value Wizard to get an instant comparable sales report. My links section is designed to point you important information on home shopping, owning and selling. And if you find what you are looking for, then contact me and I will do my best to get you an answer or point you to a resource.
Satisfied clients are the key to my success
My satisfied clients are my best resource for new business. In this very competitive business of real estate, service makes the difference. My service is second to none and has earned me a valuable source of referrals. If you are considering a real estate professional, please give me an opportunity to earn your business too. I am confident you will be very happy!

Thank you.